Official Blog of Sierra--Let's Talk Flow!
Top Flow Measurement & Control Blogs of 2021
---
Jan 14, 2022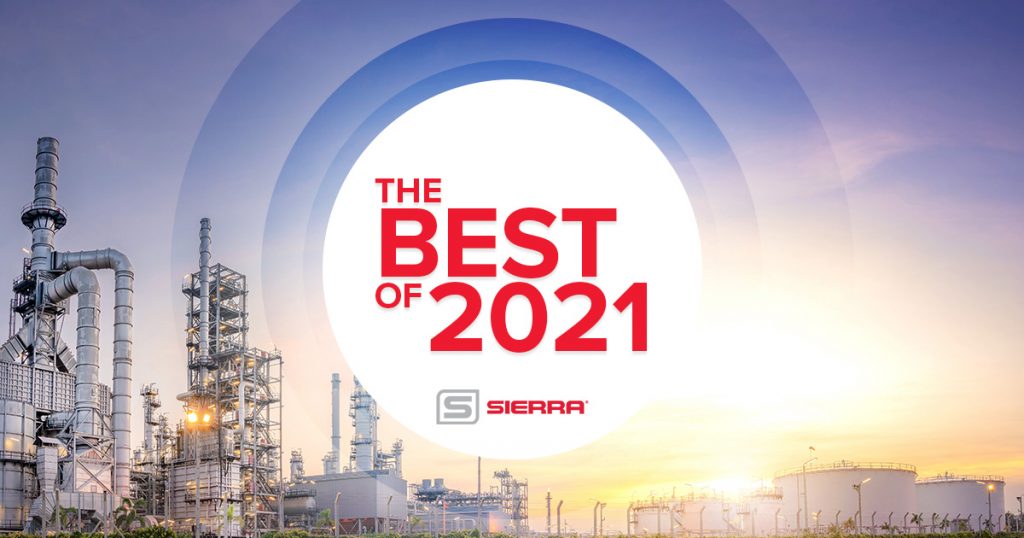 Happy New Year!
With 2021 in the history books, we are looking forward to the new year with all its potential. Check out our top blog posts as we look forward to what 2022 will bring. 
How Do MEMS Mass Flow Controllers Work?
Our most-read blog post in 2021 gives you an in-depth look into the principle of operations of MEMS (Micro-Electro-Mechanical Systems) technology. It explores the benefits of MEMS mass flow controllers, ideal for OEMs, biopharma, Semicon, food & beverage, manufacturing, and R&D applications. Read the blog discover how MEMS flow controllers work today.

DrySense Sensor Technology Is the Key to Thermal Flow Meter Accuracy
Why is having a dry sensor critical to thermal mass flow meter accuracy? What's the difference between a wet sensor and a dry sensor? Learn the answers to these questions and how DrySense Technology works in this popular blog.

Understanding Flow Measurement for Emissions Monitoring
Emissions regulations is a topic that is showing no signs of slowing down with plant and facility managers due to the continuing elevation of the importance of global climate-change mitigation efforts, increasing governmental regulations, and social pressures. Control your boiler efficiency and avoid steep EPA emissions fines in this blog post.

We want to hear from you. 
Do you have a flow measurement topic you would like us to cover in the blog? Comment below or contact us today.   
---